Products tagged with 'historical arrowheads'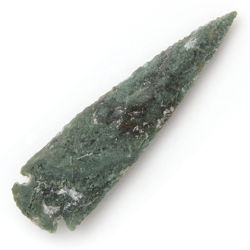 #601042
This hand carved agate arrowhead measures approximately 5- 1/4"long.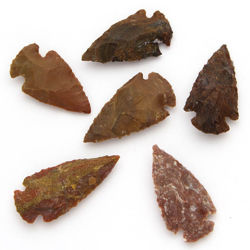 #601041
This set of 6 handmade agate arrowheads vary in size from 1- 3/4" to approximately 2-1/4" long and all sizes in between.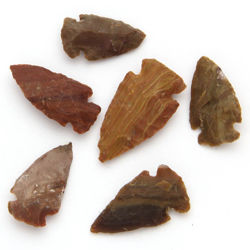 #601040
This set of six modern arrowheads are handmade from agate. Sizes vary from 1-1/4" to approximately 2" long.