Products tagged with 'hardwood shaft'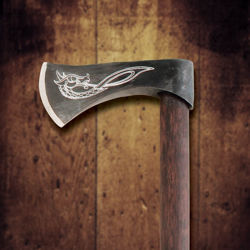 #601030
This Viking inspired axe has an engraved knot work dragon on the darkened solid steel head. Stained hardwood shaft, perfect for throwing. Overall 19-1/2 inches.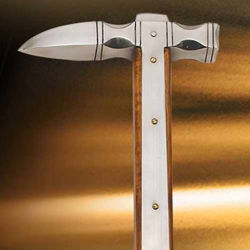 #600684
This hammer features steel langets which help to guard the shaft and secure the head to the hardwood shaft. Overall 23". Weighs 2-3/4 lbs.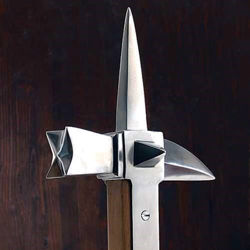 #600756
This hammer features a large end spike and small spikes on the sides. Head is attached with steel langets to the hardwood shaft which is also studded for a secure grip. Overall 26-1/2". Weighs 2 lbs/4 oz.