Products tagged with 'hair combs'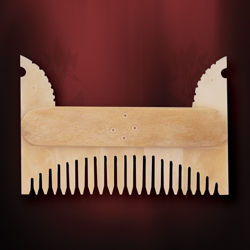 #805168
This stunning comb is hand-carved of bone with two rearing stallion heads on the ends. Great for men and women for both beards and hair.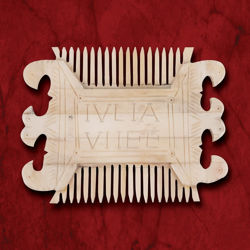 #805166
This comb is hand carved from bone and is decorated with the heads of birds (possibly gulls) and Latin. It seems to have come from the area of the Iberian Peninsula during the time of the seventh Emperor of Rome, Augustus. Great for beards too!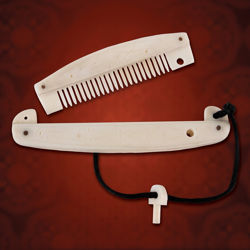 #804922
This amazing bone Viking Voyage Comb has been hand carved the exact way Viking and medieval people did for centuries. Great for beards too!