Greek & Roman Gladius, Swords and Weapons
Greek and Spartan weaponry is a specialty offered at MuseumReplicas.com. The wide variety of weapons used during these ancient times can be found throughout our website. Gladiators will also find a selection of Roman gladii and spears.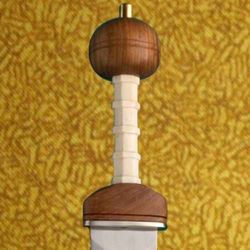 #500360
This gladius in the maintz pattern has a faux ivory grip with ornate brass applique on the scabbard. Overall 28 inches.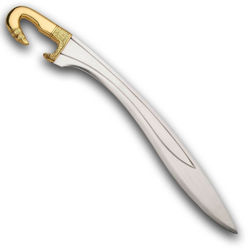 #500062
This Celt-Iberian Falcata sword features a blade made from 1065 high carbon steel. The handle is solid brass. Includes scabbard. Overall length of 25-1/4 inches. Comes factory sharp.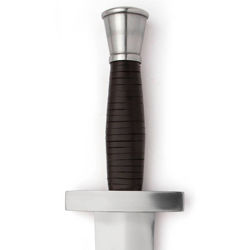 #500734
This Greek Hoplite sword has a leaf shaped, high carbon steel blade. Steel guard and pommel with leather covered wood grip. Includes leather covered wood scabbard. Comes factory sharp. Overall 28-1/2".