There's no denying it, kids have the most fun at Christmas, and nothing beats the smile on their face when you get them a gift they love. The anticipation they feel while waiting for Santa, the excitement they wake up with on Christmas morning and then the sheer joy on their face as they unwrap their presents, is truly priceless. If you want your little girls and boys grinning from ear to ear on Christmas Day, then we've got just what you need. From historical toys, costumes and accessories inspired from the medieval times through the age of pirates, pick your faves, and our elves will do the rest!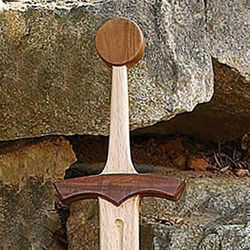 #600600
This strong one-handed training waster is handcrafted of solid, fully seasoned hardwood, representing edge-weapon designs from the 12th to 15th centuries. Contrasting wood guard and pommel. Overall length 38-1/4 inches.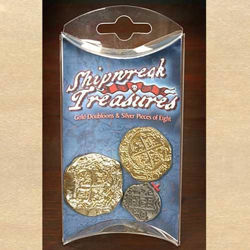 #801410
These three highly detailed replica "shipwreck" pirate coins are made of cast metal. Includes a Gold Doubloon and Silver Pieces of Eight. Sizes of 3/4" to 1".