Products tagged with 'gifting ideas'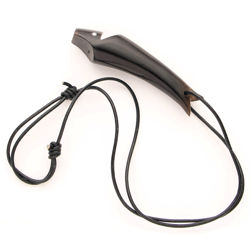 #804925
Hand-carved from real bone, this beautiful whistle resembles a fish. Each polished, high-pitch whistle will have its own unique grain pattern. Includes leather thong.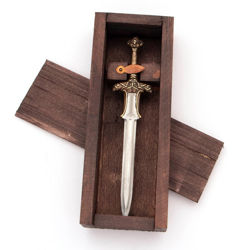 #884020
This miniature sword letter opener is cast in solid metal and plated for a worn look. Includes wooden presentation box. Made in Spain. Measures 6-1/4" tall.
#800438
This feasting utensil set fits in a tie-fold, open belt leather pouch with a 3-1/2" belt loop. The handles of each piece feature the traditional blacksmith's twist. Each piece is approximately 8" long overall.