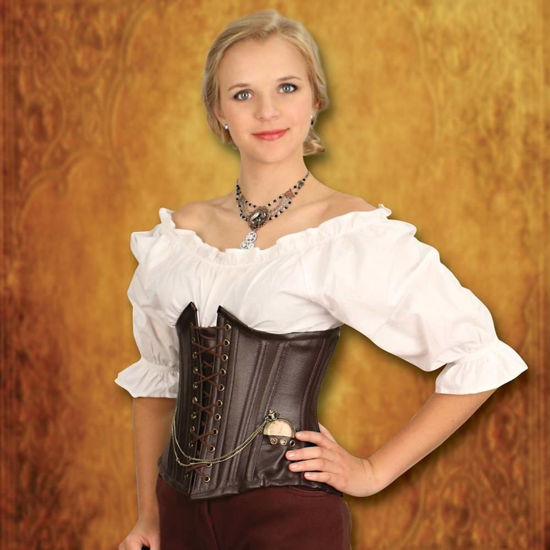 Want to really wow at your next big Halloween party? For the best looks and the most visual appeal hardly anything beats good steampunk. Whether designed as a rugged sky pirate or regal steam socialite, steampunk costumes can cover the whole spectrum. It's a great choice for any age range as well! Ladies can dare to bare in leather corsets like the Leather Underbust Corset and stunning skirts such as the Engineer Skirt.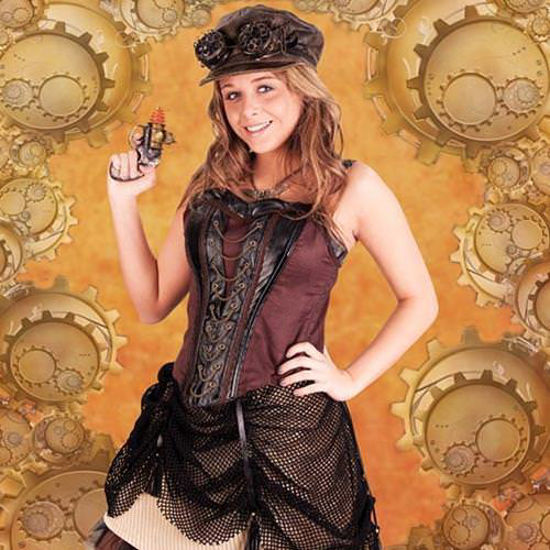 You could also embrace the refined look of a full-length dress like the Empire Woman's Steampunk Gown or perhaps a fashionable German Airship Tailcoat. The men certainly aren't lacking for options either!
Sleeveless doublets and vests like the Regent Street Vest showcase your physique can easily be paired with an elegant Clockwork Shirt with Cravat and then topped off with an exquisitely handsome Skyship Long Coat. That's just getting started!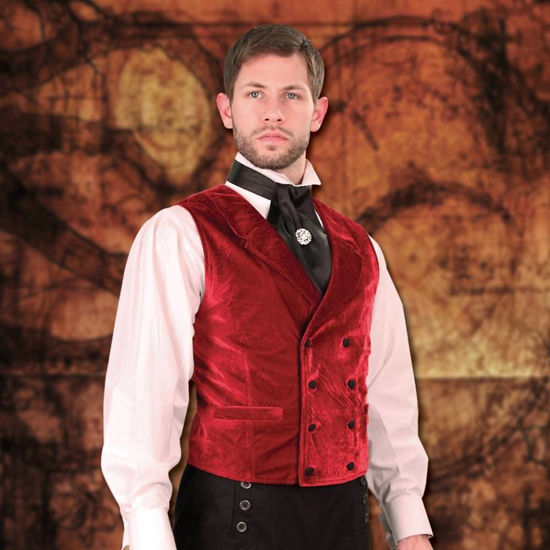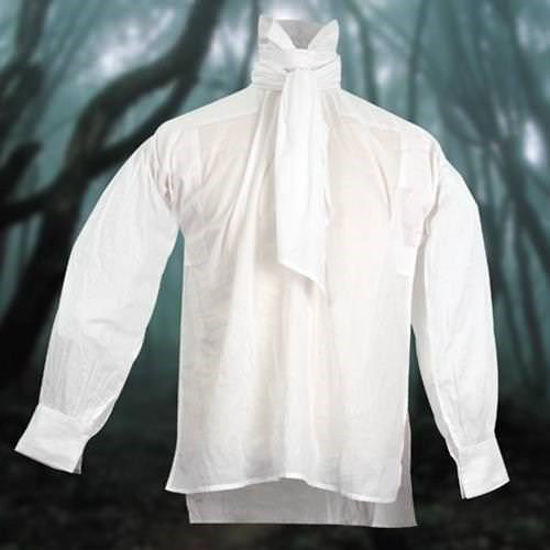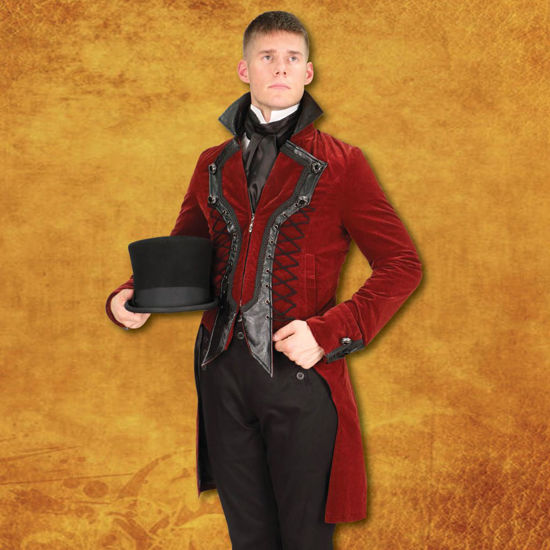 One of the most entertaining aspects of steampunk are steampunk accessories! Adorned with gears and playful moving parts Museum Replicas has steampunk everything! Jewelry, goggles, hats, boots, canes, non firing blasters, parasols, telescopes and that is barely scratching the surface of the gadgets and devices! The Onyx Lace Choker is very popular with this year and works well in other styles of costume as well, whereas the Electrical Telegraph Finger Tapper Ring is clearly and proudly steampunk all the way. Choose the Flying Goggles for an authentic vintage look or go with the Cybersteam Googles for a more flashy feel.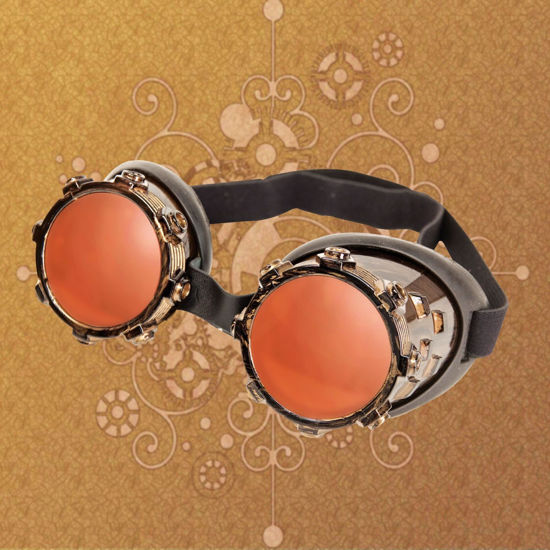 A Victorian Coachman's Top Hat is the prominent style for steampunk Halloween costume ideas and for the price it is certainly hard to beat! If boring footwear has plagued you, steampunk had the cure! Pairs like the Eiffel Pump are seriously stylish.
With our series of sword canes now produced as venue friendly walking sticks, you don't have to worry about being welcome strolling in with your Phantom Walking Cane. That doesn't mean leaving yourself defenseless though, the Martian Hand Blaster will surely keep the beasts of other planets at bay! Let's admit though that it can be a little hot out in the sun when in a full steampunk costume. That's where carrying something like the Black Skulls and Scrolls Parasol can be a real saving grace.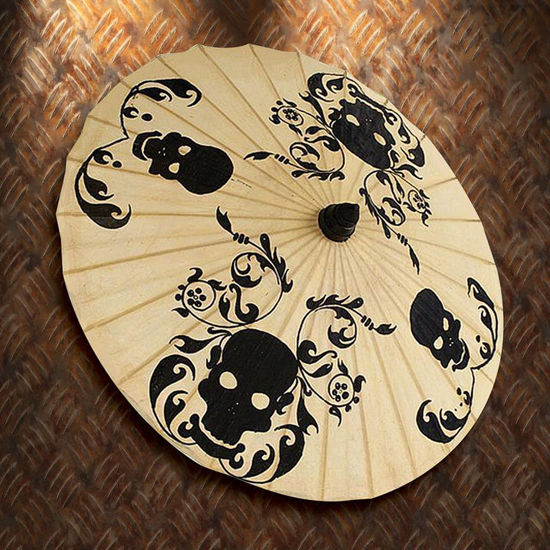 With all the effort that's going into these outfits, it's reasonable to want to be able to see it all! Telescoping items like the Folding Oculator Encompassor Opera Glasses w/ Compass will help you there while adding a level of gadgetry for fun. While it might be hard to carry all these extra items, our Steampunk Utility Belt is a great way to keep your pants up and take your items with you. It has multiple pouches and a place for your saber too! There are so many great items at Museum Replicas that we know you'll find something to help with your Halloween costume ideas. The amount of steampunk costumes for sale is simply astounding. But don't just take our word for it, come in and see for yourself!