Products tagged with 'gears'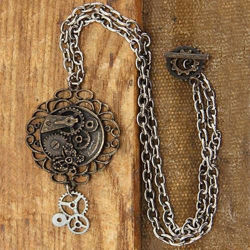 #201200
This necklace features a butterfly that seemingly floats above the mechanics for a 3-D effect. Chain is approximately 20" long.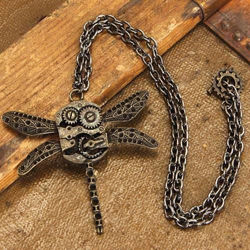 #201196
This steampunk necklace exhibits what is a dragonfly on first glance but reveals a body made of layers of gears on closer inspection. Approximately 20" long.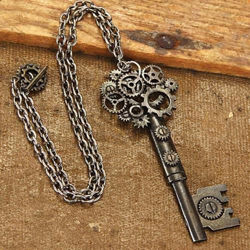 #201194
This steampunk key necklace offers an antiqued look. Handle is made of numerous, overlapping gears. Chain approximately 20" long.