Products tagged with 'french revolution'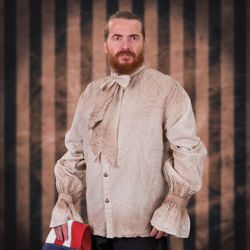 #101781
This distressed white shirt is made of soft cotton/flax material. Features a high collar, ruffled cuffs and metal buttons. A simple matching cloth tie is included.
#101657
This apron is made of a soft, natural colored cotton. It ties in the back for easy fit and is a fun accessory to almost any ladies period outfit from Viking times through the French Revolution.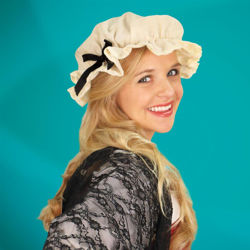 #101653
This natural colored cotton mob cap has lace trim, a black bow and elastic around the brim for a great fit on any head.