Products tagged with 'fleur de lis'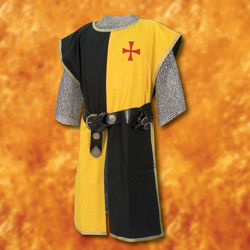 #101712
This medieval surcoat is made from strong cotton twill fabric with polyester lining. Features an embroidered patch on the left upper chest and gold trim on the rounded neck, sides, and hem.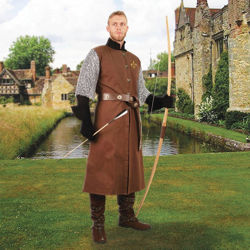 #101705
This denim tunic sports four heavy-duty clasps sewn down the front. Features one of the 4 heraldic patterns embroidered on the chest.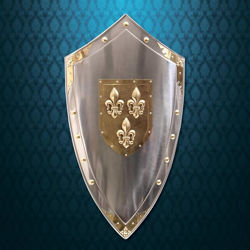 #804254
This shield is made of stainless steel and accented with polished brass. Comes with attached hanging chain. Made by Marto of Spain.