Products tagged with 'fighting knife'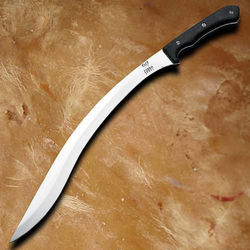 #403158
This knife's full-tang blade is made of X46Cr13 high grade stainless steel, hardened to a Rockwell of 48° and fully tempered. Features factory-sharp edge. Ancient Greek Kopis design perfect for chopping and thrusting. Shock-absorbing, weather-resistant rubber handle. Includes a riveted leather scabbard. Overall length 22 inches.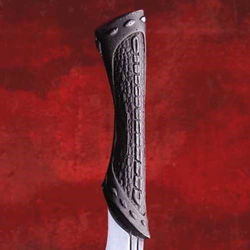 #401472
This fantasy fighting knife has a blackened blade, cast metal hilt and, metal and leather scabbard. Overall 19-1/2 inches. Comes factory sharp.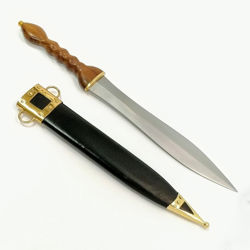 #401392
The wood hilt of this Roman dagger is paired with a fully tempered, hand-forged 1055 high carbon steel blade. Comes with a wood scabbard covered in leather with brass parts. Overall 19-1/4 inches. Comes factory sharp.