Feastware Drinking Vessels
#804478
These are traditional oak aging barrels are perfect to age and mellow your favorite libation. Each 5 liter barrel includes bung, spigot, stand, paper funnel & instructions. Comes plain or engraved for $30 additional.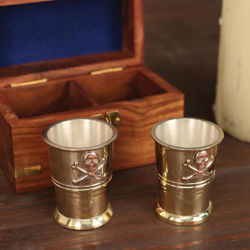 #804416
These two cups are crafted of spun brass and plated inside with silver. Copper skull and crossbones brazed into cups. Includes hardwood storage box. Cups measure 1-7/8" each. Capacity of 1 oz.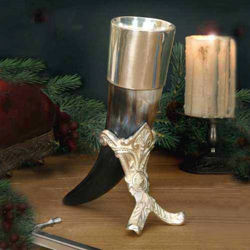 #801884
This drinking horn is made by the expert metalsmiths at Windlass Steelcrafts using fine, nickel free pewter and plated in real silver.