Products tagged with 'embroidered'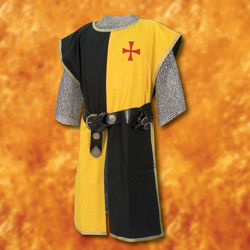 #101712
This medieval surcoat is made from strong cotton twill fabric with polyester lining. Features an embroidered patch on the left upper chest and gold trim on the rounded neck, sides, and hem.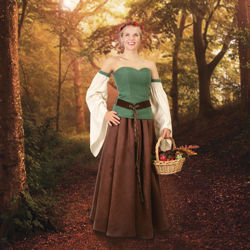 #101673
This ensemble is comprised of a green cotton boned corset-style bodice with attached ivory colored cotton sleeves and a rich chocolate brown ultra-suede floor-length skirt. Includes an embroidered belt.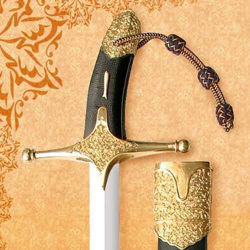 #501172
This long sword has a hand forged high carbon steel blade finished in gleaming nickel plate and a wood grip with a black leather hilt. Features 24K gold floral designs on the cross guard, pommel, scabbard and the display case. Overall : 100cm.