Our drinking vessels are made from ethically sourced horn.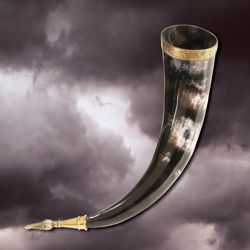 #804518
This horn features a rim edged with brass Viking knot work, while the tip is decorated with a Norse dragon head. Comes with adjustable, leather belt holster. Approximately 14" tall. Capacity of approximately 7 oz.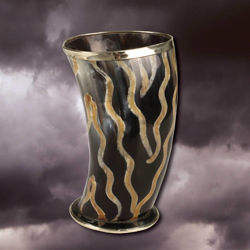 #804515
This horn goblet is handmade with etched patterns and features a brass rim and base. Approximately 5-3/4" tall. Capacity of approximately 11 oz.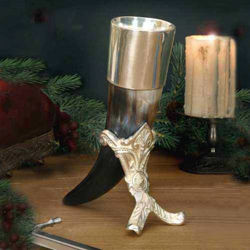 #801884
This drinking horn is made by the expert metalsmiths at Windlass Steelcrafts using fine, nickel free pewter and plated in real silver.