Products tagged with 'drawstrings'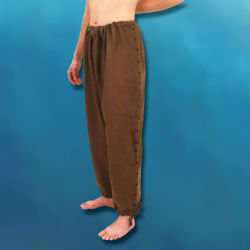 #101710
These pants are made from 100% hand loomed cotton and hand-stitched. Made by expert tailors in rural India and exactly like the historical originals. Available in Red, Blue and Brown.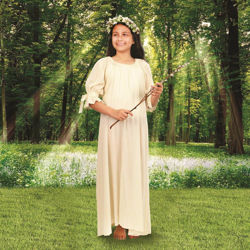 #101572
This undergarment is made of muslin. Fully adjustable in the neck and sleeve area with drawstrings. The short sleeves have ruffles and bows.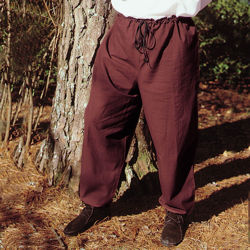 #100274
These drawstring waist pants are 100% cotton and complement most period outfits. One size fits most.