Products tagged with 'dragon design'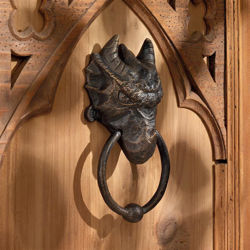 #805368
Visitors to your castle will need to confront their fears as they come face-to-face with our authentic, foundry iron dragon head door knocker!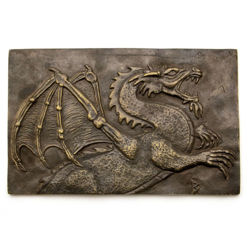 #805353
A fierce winged dragon guards its hoard of treasure, or is ready to face off against a hapless knight - the story this unique brass plaque tells is up to your own imagination! Because of the heavy weight of this plaque we recommend displaying it using a tabletop easel, or getting creative and using it in a design project.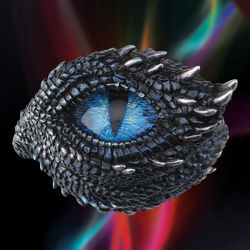 #804966
This cold cast resin trinket box has been hand finished with metallic paints, giving it a life-like appearance of the thorny eye of a little dragon.