Products tagged with 'double edged blade'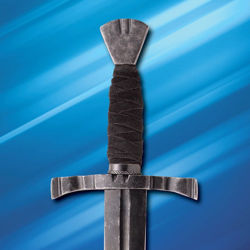 #404231
The double-edged War Dagger has a 1065 high carbon steel blade tempered to a low 50s RC. Battle-hardened finish with a darkened patina and peened full tang. Matching scabbard, and certificate of authenticity included. Overall length 15 inches.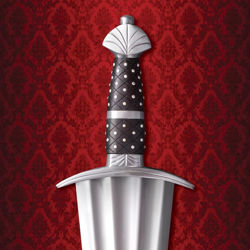 #404202
This Renaissance period short sword (or long dagger) has a sharpened, double-edged 1055 high carbon blade. Highly engraved guard and pommel, hand-carved rosewood grip. Leather scabbard with engraved steel throat and chape included. Overall 20-1/2 inches.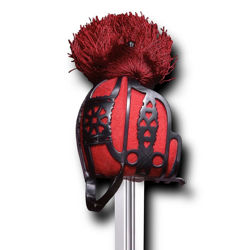 #501482
This traditional sword has a double-edged, hand forged, 1055 carbon steel blade and a distinctive basket-hilt. Wood and leather scabbard included. Overall 37-3/4 inches.