Products tagged with 'decorative plaques'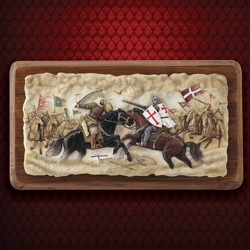 #805153
Lead by Saladin, the Battle of Hattin saw a decisive victory for his armies against the armies of the Crusaders and lead to the formation of the Third Crusades.This magnificent wall art has been sculpted to bring to life this monumental battle.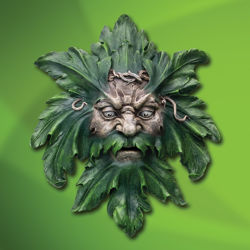 #804768
This large resin Green Man Sculptural Wall Plaque is finished to appear like stone.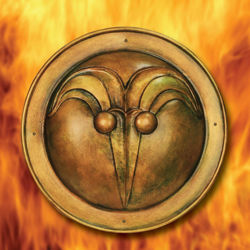 #884025
This shield wall plaque is made of a sturdy resin and is expertly painted to look like aged, patina bronze. Comes with a chain attached. Made in Spain. For decorative use only.