Products tagged with 'decorative box'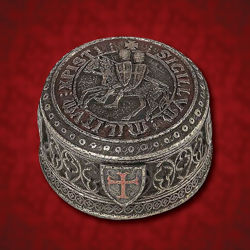 #805188
This hand finished resin box has the look of chiseled stone and features a relief of the Templar Seal on its lid. Templar shields adorn the sides, along with medieval scroll work. Inside the box is carved the seal of Solomon's Temple.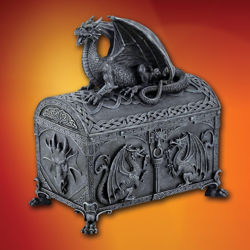 #805187
This intricate resin box has a resting dragon atop with relief elements of dragons rampant and Celtic knotwork along the sides. The hinged box sits atop four clawed feet.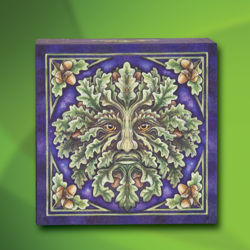 #804681
This Green Man box is covered in a printed satin with woodland graphics and an image of the legendary Celtic character. Small mirror attached inside to the lid for a quick look-see. Measures 7" x 4" x 2-1/2".