Products tagged with 'darkened steel'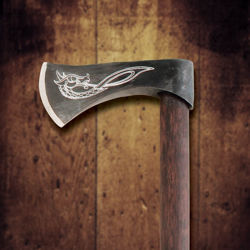 #601030
This Viking inspired axe has an engraved knot work dragon on the darkened solid steel head. Stained hardwood shaft, perfect for throwing. Overall 19-1/2 inches.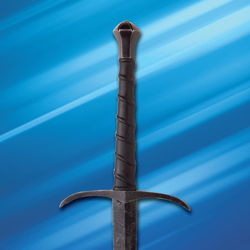 #501505
Deliveries start the last week of September for new orders!
This longsword has a sharpened blade crafted of 1065 high carbon steel. Features darkened finish and extra wide tang. Overall length of 47-3/8 inches.