Products tagged with 'damascus steel blade'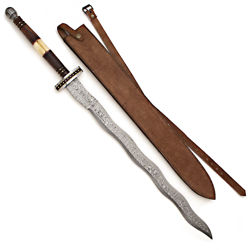 #501713
This fantasy sword has a Damascus blade with a "flame", the wood and bone grip has been embellished with brass pins and spacers and the guard has layers of stainless steel, brass, and wood accented with brass pins.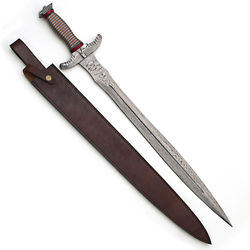 #501711
The blade, the guard, even the pommel of this medieval-style fantasy sword are made completely of Damascus steel. The grip has alternating strands of steel, brass, and red wire. Comes with a sharp edge. Includes leather scabbard with belt loop and retaining strap.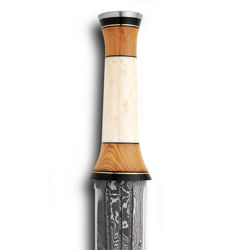 #404451
This medieval style short sword has a double edged Damascus steel blade which slashes and penetrates your target with ease. Features a blonde wood and bone handle with black and brass spacers and a steel pommel.