Products tagged with 'crusader sword'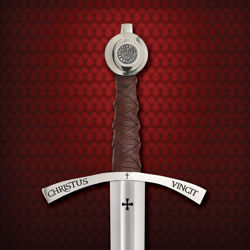 #501691
This medieval Crusader sword has a deep fuller on both sides of the high carbon steel blade, which has been pierced with a cross at the ricasso. Also features an engraved guard and inset coin in the pommel. It comes with a matching leather scabbard and belt.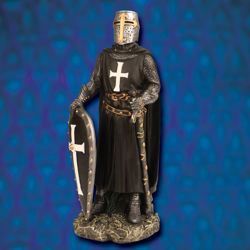 #804623
This statue of a Knight Hospitaller wearing the heraldry of his order is made of resin, and painted with great detail. Measures 11-1/2".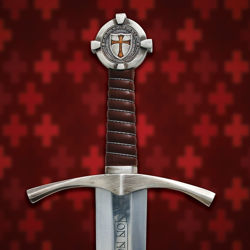 #502356
This Templar sword has a hand forged, high carbon steel blade. The grip is hand-wrapped with dark brown leather. Wooden scabbard & period belt included. Overall 40 inches.