Products tagged with 'brass buckles'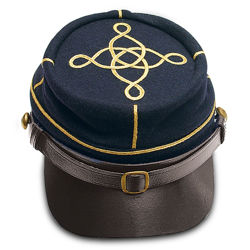 #200820
This Civil War kepi features a chin strap with brass buckle, leather visor, and 4 rows of gilt braid. Made from quality wool.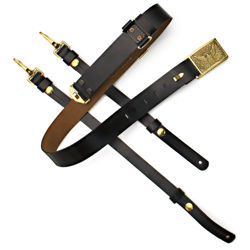 #200410
This leather sword belt features two straps attached to sword scabbard rings. Fits 37 to 42-inch waists. Buckle exhibits detailed relief of an eagle with "E Pluribus Unum" banner.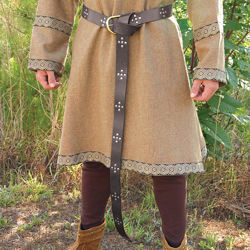 #200674
This impressive long belt is crafted of a heavy grade, dark brown leather. Features nickel studs and a brass buckle. Measures 74 inches in length.