Journals, Books and Cards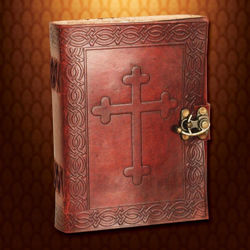 #804343
This leather journal is embossed with the Crusader cross on the front, while the back and borders are adorned with knot work designs. Bound with 300 pages of handmade paper. Antique brass latch. 7-1/4" x 5-3/4" x 1-1/4".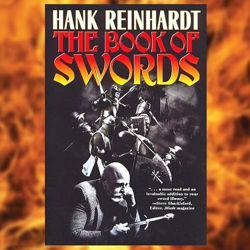 #802313
This book by Hank Reinhardt comprehensively covers every aspect of swords – use, construction, culture, myths, and history, as well as forms and functions of other bladed weapons. 235 pages. 6" x 9".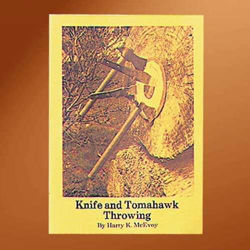 #800604
This book by Harry K. McEvoy covers topics such as basic knife and tomahawk throwing, target building, and professional tactics. 28 pages, 22 b/w photos, soft cover. 6-1/4" x 9".