Products tagged with 'blued steel'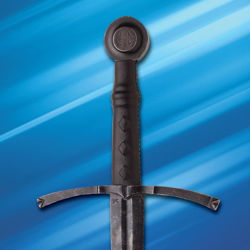 #501506
This hand-and-half sword has a sharpened, darkened 1065 high carbon steel blade with an extra-wide tang. Includes a leather belt frog and scabbard with belt stop. Overall 39 inches.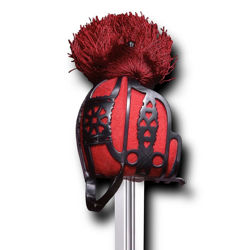 #501482
This traditional sword has a double-edged, hand forged, 1055 carbon steel blade and a distinctive basket-hilt. Wood and leather scabbard included. Overall 37-3/4 inches.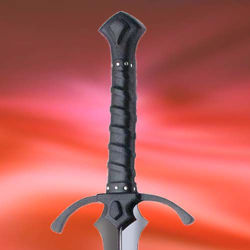 #501176
This fantasy war sword has a blued, fully tempered 1065 high carbon steel blade that arrives factory sharp. Features a leather-wrapped wooden grip and black parts. Comes with scabbard. Overall length of 42 inches.