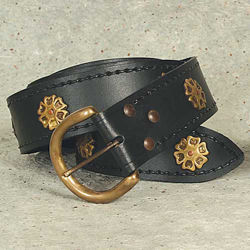 #200676
This belt is made of heavy grade leather and features antiqued brass roses and a heavy duty buckle. 80 inches long.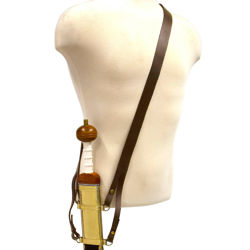 #200368
This adjustable leather baldric will hold your gladius at the perfect angle. Four leather straps with brass Chicago screws secure it to your scabbard.
Period belts were not used to hold up pants. They were used for carrying your sword as well as a variety of pouches. Baldrics and frogs were another way of easily carrying your sword, which was one of your prized possessions.