Products tagged with 'bbq'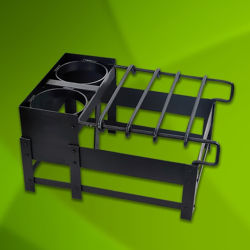 #805026
This small, accurate reproduction of a Roman stove is perfect for your next event or camping experience. Made of durable hand-forged blackened steel, this handy hearth has two dedicated potholders at the front. Four grill bars at the back easily slide into various positions for maximum versatility.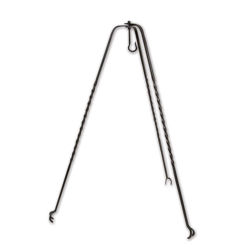 #805039
Made of darkened hand forged iron, this folding medieval cooking tripod cooking stand is a sturdy cooking companion standing a full 42-1/2" tall. Perfect for re-enactment, from Viking and Medieval camps to feasts and festivals!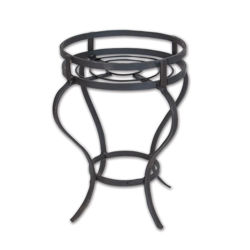 #805045
Made of darkened hand forged iron, this cooking stand is great for your next period event or just that small backyard barbeque. Two concentric rings hold your kindling or briquettes as you place pots, pans or skillets on top.