Products tagged with 'basket hilt'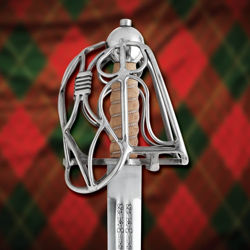 #501544
This version of the broadsword has a high carbon steel blade with double fullers and an intricate wire basket-hilt. Comes complete with a matching black leather scabbard. Overall 38-1/2 inches.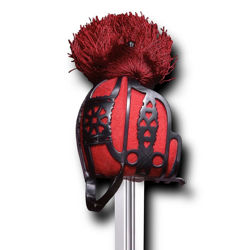 #501482
This traditional sword has a double-edged, hand forged, 1055 carbon steel blade and a distinctive basket-hilt. Wood and leather scabbard included. Overall 37-3/4 inches.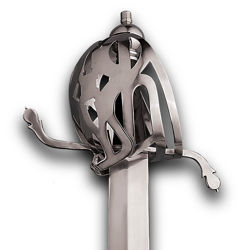 #500920
This cutlass has a double edge for the first 9" of the blade and has a basket-hilt for protection. Includes scabbard. Overall 31-1/2 inches.