Products tagged with 'antiqued brass'
#500968
This Hanger is antiqued brass with a steel hilt and a high carbon steel blade. Includes scabbard. Overall 32-1/2 inches. Comes factory sharp.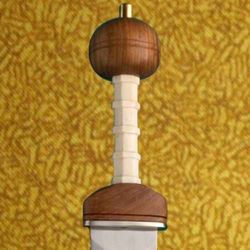 #500360
This gladius in the maintz pattern has a faux ivory grip with ornate brass applique on the scabbard. Overall 28 inches.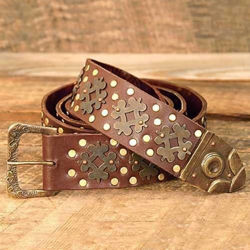 #200672
This long belt is crafted of thick, top grain leather. Features antiqued and polished brass accents, buckles and belt tip. Approximately 70 inches in length.