Products tagged with '17th century'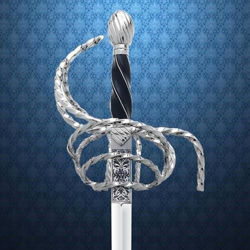 #501409
This 17th-century dueling rapier has a hand forged, steel blade with a flattened oval cross-section. A heavily carved horn grip mimics the twisted metal of the hilt and has a single steel accent wire that provides an excellent grip while dueling. Includes leather scabbard. Overall 44-1/4 inches.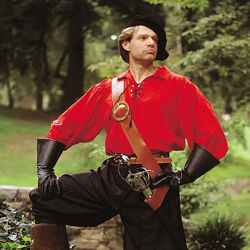 #200326
This baldric is made of oil tanned leather. Frog is left open so you can stitch it closed to fit any sword size. Features brass buckle.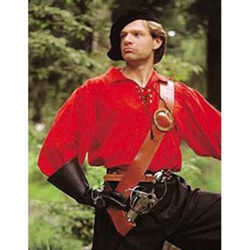 #200380
This European Baldric can be worn with any sword and fits any historical period. Made of oil tanned leather, this baldric is brown with a brass buckle.