Products tagged with '14th century'
#300552
This Sugarloaf Helm has a conical top and an antique decorative cross sporting the cross of the Knights Templar. Made of 18 gauge steel, the helm has a soft, padded adjustable liner inside.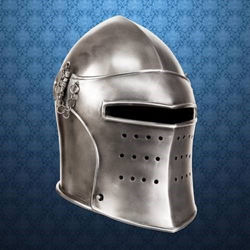 #300454
This classical knight's helmet from the mid 14th century is crafted from antiqued 18 gauge steel and comes complete with an adjustable, black cloth liner. Mail sold separately.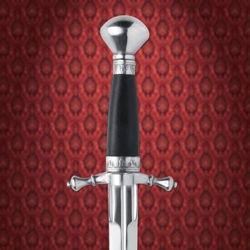 #403721
This ring dagger with an armor-piercing, 1055 high carbon steel blade has filigree work on the handle and scabbard. Large pommel and soft leather-wrapped grip. Overall 16-1/2 inches. Comes factory sharp.